The first harvesters are already in the fields, heralding the start of the 2019 harvest. AGRAVIS experts describe the current situation in individual regions in the company's operational area. They also provide assessments on harvest expectations.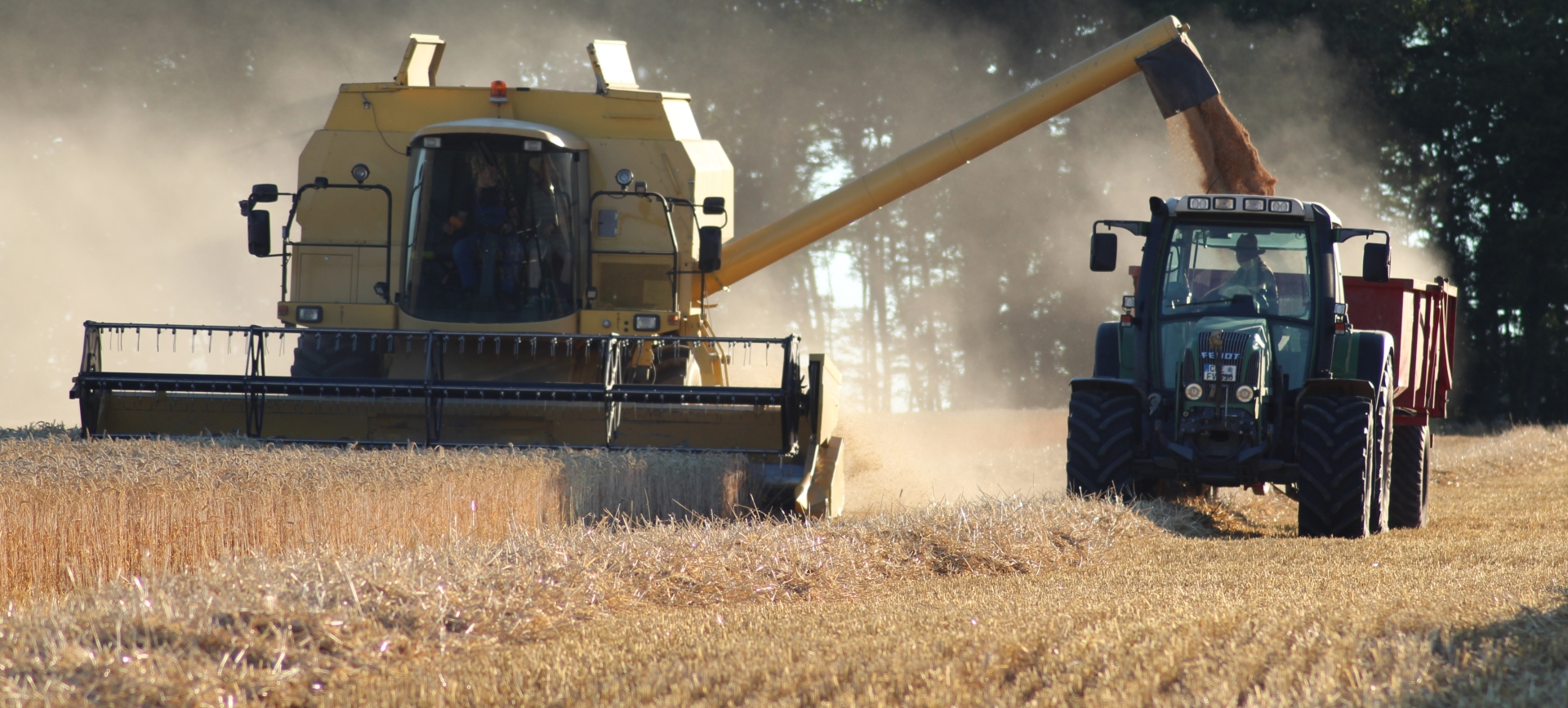 East Frisia expects good 2019 harvest
After good sowing conditions in autumn 2018 and good growth conditions to date, Stefan Pielsticker, Managing Director at AGRAVIS Ems-Jade GmbH, and his team are expecting a good harvest in East Frisia in 2019: "Winter grains were able to form good, deep roots in most areas and have a good water supply as a result. However, plants on sandy soils are suffering from water shortage." His forecasts anticipate good yields and qualities at the moment. Winter barley harvests are expected to start at the end of calendar week 28 but are also anticipated earlier in some unproblematic locations. AGRAVIS Ems-Jade GmbH is expecting the start of the wheat harvest towards the end of July.
Uniform pattern in Lower Saxony
The first barley has been reaped in AGRAVIS Niedersachsen-Süd GmbH's (ANS) area of operations. "The quality is generally good for such an early date, but yields are not yet representative of the harvest," states Friedrich Niemeyer, Grain Dealer at ANS. The highly uniform pattern also applies to expectations for harvests from other grain varieties. In the ANS region, soils ranges from those baked by the drought and heat through to those where farmers are pleased to see that the strong precipitation in recent weeks has apparently ended. "It is still too early for us to make reliable, representative statements about qualities and quantities for the coming harvest, also due to continued uncertain weather forecasts," says Niemeyer.
Barley harvest started in the east
Baro Lagerhaus GmbH has already recorded the first barley in all four federal states in its area of operations (Saxony-Anhalt, Saxony, Brandenburg, Thuringia). Qualities are rather mixed as expected, according to Wilhelm Winkelmann, Agricultural Trader at Baro Lagerhaus GmbH. The first threshing results are still not representative yet. Winkelmann states that the area sown with rapeseed is relatively small this year, half of what the long-term average is. "Rapeseed's performance is mediocre," says the Baro expert. He expects the harvest to begin in early July. The situation overall in the Baro region is dominated by extreme heat over recent days. "This will have an impact on the fields," states Winkelmann, fearing losses. He doesn't expect a harvest as bad as 2018, but 2019 won't reach the average levels of previous years either.
Harvest expected to start as normal in East Westphalia
"The grain crops in the AGRAVIS Kornhaus Ostwestfalen GmbH operations area are ripening and growing at an average rate, so we expect a normal harvest period or at the usual time for the region," explains Stefan Bobbert, Field Sales at AGRAVIS Kornhaus Ostwestfalen GmbH, and adds: "The last hot, dry days may be speeding up final ripening somewhat, but the average date for the main harvest will not be before 15 July." There has been heavy rain in the Höxter district since mid-May. Hail also caused damage, amounting to between 7 and 45 per cent of crops, depending on the region. "Hail damage was particularly severe in the Warburger Börde district, affecting between 20 and 45 per cent of crops. As a result, impacts on grain can be seen in crops and rapeseed pods are also more prone to disease. It can also be observed that some rapeseed crops are turning a lighter colour," reports Stefan Bobbert. The expert states this is probably due to insect damage from February. "Overall, however, we are not seeing any losses in quality at the moment." AGRAVIS Kornhaus Ostwestfalen GmbH also expects a normal to good harvest in terms of yield volume.