AGRAVIS is appearing at the Land Tage Nord trade show with its companies AGRAVIS Mischfutter Oldenburg/Ostfriesland GmbH, RWG Ammerland-OstFriesland eG, RWG Hunte-Weser eG, Raiffeisen Technik Nord-West GmbH and Hedemann Technik GmbH.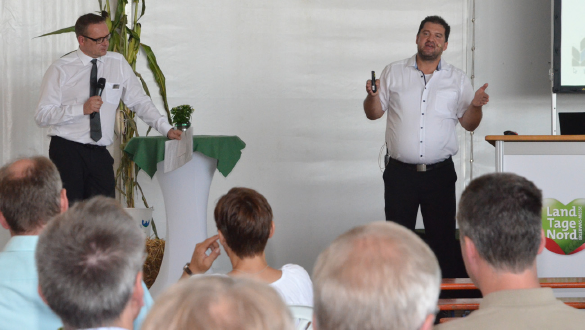 AGRAVIS Livestock Forum
Dr Stephan Schneider from the Institute for Animal Nutrition and Feed Management in Grub will talk about ammonia emissions in livestock farming at Stand i14 between 10am and 12.30pm on Monday 26 August.
Professor Dr Lin-Hi from the University of Vechta (Business Ethics and Social Business Department) will be giving a lecture on Nutrition 4.0.
We'll be there!
---
---
---
---
---