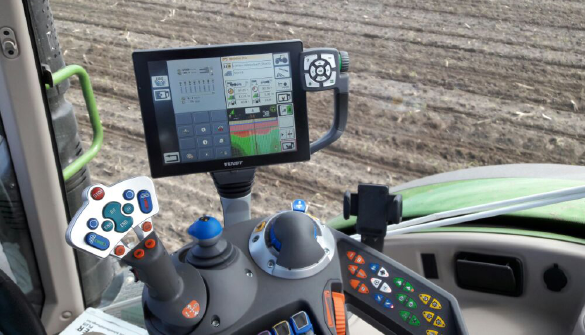 Based in Hanover, AGRAVIS NetFarming GmbH is a wholly owned subsidiary of AGRAVIS Raiffeisen AG. During the times of big data, the machinery and plant cultivation sectors within the company came together in a project group in 2013 to develop and implement their own ideas for agriculture 4.0. AGRAVIS NetFarming is the result.
Cross-divisional expertise
New products and services are developed in the precision farming sector due to the combination of technical innovation along with plant cultivation concepts. The know-how at a technical, agricultural, and agronomic level is based on inter-disciplinary collaboration and can best be used and combined internally.
Modern information technology
Due to the increasing importance of digitisation, NetFarming and geo-konzept gesellschaft für umweltplanungssysteme mbh, a long-term AGRAVIS partner in the steering systems sector, have set up a joint venture to widen their expertise. The result, iXmap Services GmbH & Co.KG, focuses specifically on modern information technology and is commissioned to develop software and electronic services for the NetFarming online portal.
Practical and financial benefits
The new products and services that are created are primarily designed to deliver practical and financial benefit for farms. All operational data is interlinked within the new web tool, which enables targeted increases in yield and also optimises the resources used, including work time and operating materials, such as fertilisers or seeds.
Combined expertise
Bringing together comprehensive specialist knowledge and practical experience at all operational levels means that AGRAVIS NetFarming GmbH is unique within its field and provides you with tangible benefits.