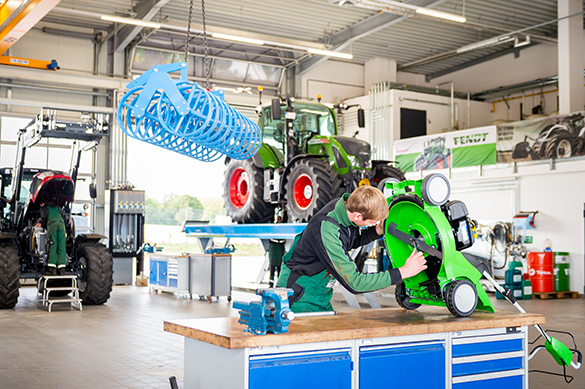 Our experts worked closely with those in charge during the new building construction for the agricultural engineering location in Brakel for AGRAVIS Technik Lenne-Lippe GmbH. Raiffeisen Lippe-Weser AG was the client. We were responsible for the location evaluation, ensured a cost- and time-optimised construction method and acted as an interface coordinator for all those involved in construction.
Taking workflows into account
While building the Brakel agricultural engineering location, we needed to take into account the individual workflows and also harmonise the different in-house operating units. One crucial aspect in this respect was process-optimised planning. We at Project Construction were able to draw on comprehensive detailed knowledge of AGRAVIS machinery operational procedures during this planning.
Customer testimonial
Client Heinz-Walter Niedertopp, Member of the Board at Raiffeisen Lippe-Weser AG: "Working together with Project Construction was extremely productive. Project Construction is fully familiar with workflows at Technik locations. That helps a great deal."